Welcome to Foxden's Restaurant
A true 'gem' in London's coolest, tastiest places to eat.
Welcome to FOXDEN, the premier British Burger Restaurant nestled in the heart of vibrant Fulham, London. Our passion lies in celebrating and showcasing the absolute best of British produce, creating a truly unforgettable dining experience for burger enthusiasts and foodies alike.
At FOXDEN, we take immense pride in crafting mouthwatering, top-quality burgers that pay homage to the rich culinary heritage of Britain. Each bite is a journey through the flavors and traditions of this remarkable nation.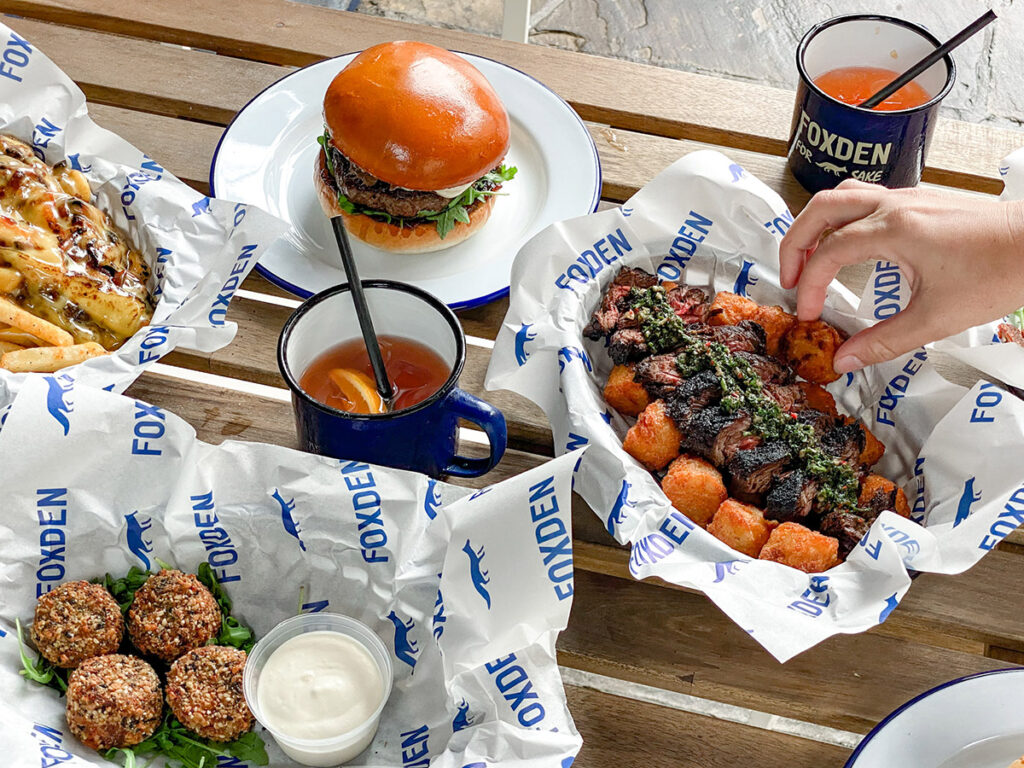 Call to book your table today and savor the taste of true culinary artistry at FOXDEN – The Ultimate British Burger Experience in Fulham.
Little hidden gem Went with my daughter . I had cheese and bacon burger really good , my daughter had a chicken burger also good . Side tatto tots think that's the name really good . Not expensive and you can tell they use really could ingredients. Definitely be back
Went looking for at place to eat and walked past this small place. So glad we decided to stop and try it out, because this place is amazing. Without exception the best burger I have had for years. So tasty and so flavourful. Nice place with a very nice atmosphere. Definitely recommended!
There are no words. Hands down best burger ive ever had. Ever. Well done. I shall be back asap. Unbelievable